You've worked your socks off the past few years.
All the countless hours reading, practising in libraries, fast food restaurants and even the airport.
The last thing you want is to see all that effort gone down the drain by messing up at the all-important crossroads – selecting JC or Poly (Junior College or Polytechnic)
With the release of the O level result comes the ultimate question every Singaporean child asks: Should I go to JC or Poly? Don't fret, Howtosg is here to provide you with the information so that you can make an informed decision which could shape your future!
Junior Colleges – What Your Parents Want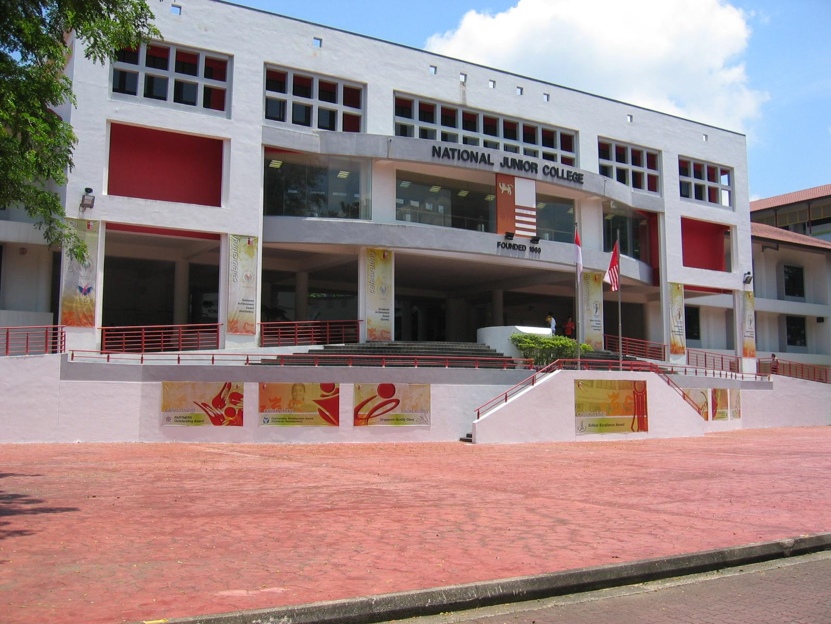 Image Source: Wikipedia
These are two-year pre-university courses which guide you towards taking the Singapore-Cambridge General Certificate of Education Advanced Level (GCE A-Level which is not to be confused with the British A-Level Examinations) or the International Baccalaureate (IB) Diploma.
GCE A Level – The Mainstream Way to NUS/NTU/SMU/SUTD
In 2002, the Singapore-Cambridge GCE A-Level was de-linked from the British A-Level examinations as the MOE (Ministry of Education) took over the national examination's management due to differences inherent within the two education systems.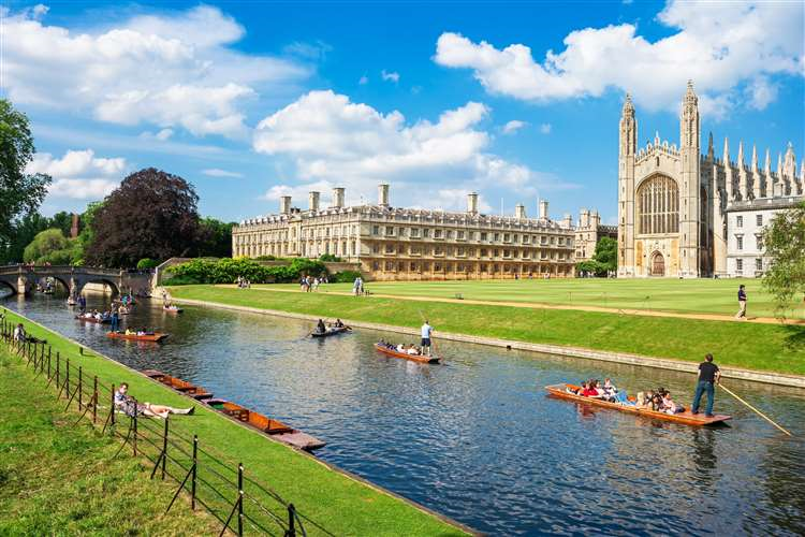 Image Source: Cambridge Independent
International Baccalaureate Diploma Programme (IBDP)
The IBDP was founded during the 1960s in Geneva, Switzerland and is taught across over 140 different countries. In Singapore, the two more popular schools that offer the IBDP are Anglo-Chinese School (Independent) and St. Joseph's Institution.
Apart from these schools, many international schools offer this programme and we can see many expatriates sending their children there.
IBDP is widely accepted in both local and overseas universities, with the programme having better recognition over the A levels when applying to American institutions.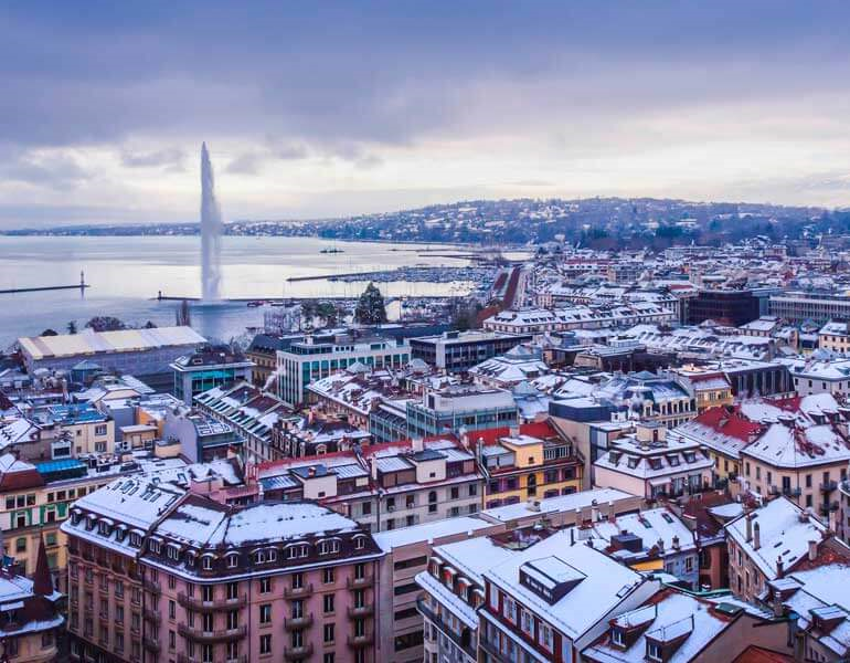 Image Source: The Invisible Tourist
Differences between GCE A Level and the International Baccalaureate Diploma Programme
The GCE A Level is a more focused and specialised course which requires the student to select 3 to 4 courses with an idea of what they want to do in university. For example, if he or she wants to study medicine and become a medical doctor, then he or she should take the science stream with H2 Biology and H2 Chemistry being highly relevant in their future application.
Note that the syllabus in the GCE A-Level is highly in-depth, which tends to overlap with some of the foundational modules found in the university level. Hence, the academic rigour of the course can give you an edge as you move to the tertiary level.
The A Level remains a popular choice amongst Singaporeans and offers flexibility in selecting university courses related to the subjects taken in junior college.
The most common modules in the H1/H2 levels are:
Mandatory modules include:
The IBDP is a broader course whereby the student must complete six subjects (3 higher and 3 standard levels) selected from the following subject groups:
Additionally, students must complete a two-year course called Theory of Knowledge (TOK), an Extended Essay, and engage in Creativity, Action, Service (CAS).
Courses taught at the higher level (HL) have a different scope from those at the standard level (SL) because students are expected to demonstrate more profound knowledge and skills at HL.
Students may opt to study one additional sciences, individuals and societies, or languages course, instead of a course in the arts.
A student may take up to 4 HL subjects and the remaining subjects have to be taken in SL.
When applying to local universities, we believe both A level and IB have equal recognition. As most Singaporeans take the A levels, we also tend to see a more substantial proportion of them entering our local tertiary institutions.
Entrance To A JC – How To Obtain A Golden Ticket?
The students' points are taken from their O Level results by looking at the L1R5 (one language and five related subjects) with bonus points arising from their co-curricular activities (CCA) and Higher Mother Tongue.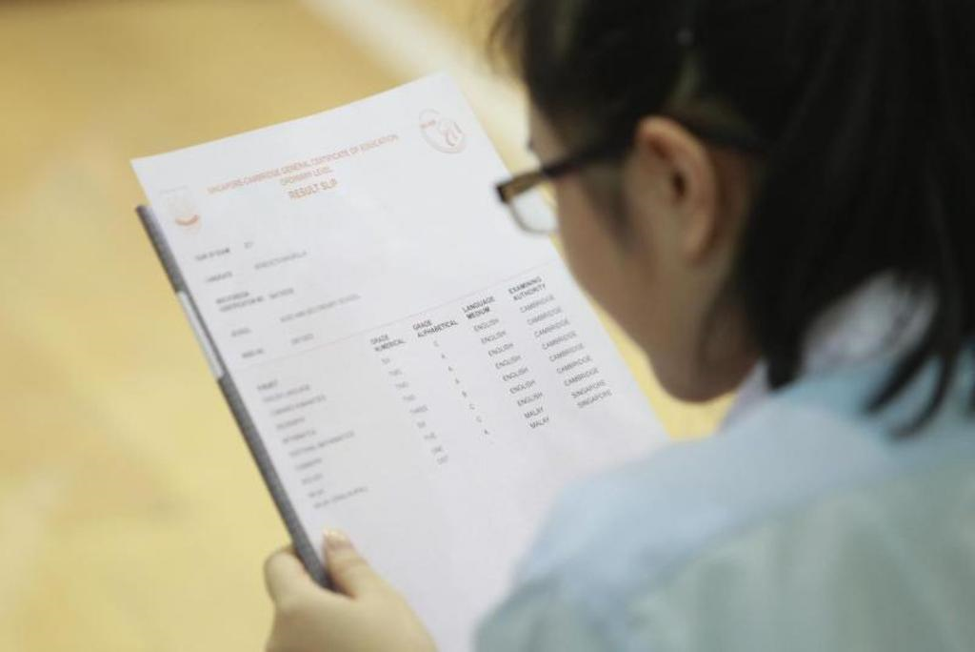 Image Source: Today Online
2019 Junior College L1R5 (bottom 10%)
| | | |
| --- | --- | --- |
| Junior College | Arts | Science / IB |
| Anderson Serangoon JC | 12 | 11 |
| Anglo-Chinese JC (ACJC) | 9 | 8 |
| Anglo-Chinese School (Independent) (ACSI) | – | 5 |
| Catholic JC | 13 | 14 |
| Dunman High School | 10 | 9 |
| Eunoia JC | 10 | 9 |
| Hwa Chong Institution | 6 | 5 |
| Jurong Pioneer JC | 16 | 15 |
| Nanyang JC | 7 | 6 |
| National JC | 8 | 7 |
| Raffles Institution | 5 | 5 |
| River Valley High School | 10 | 9 |
| St Andrew's JC | 11 | 10 |
| St Joseph's Institution | – | 7 |
| Tampines Meridian JC | 13 | 14 |
| Temasek JC | 11 | 9 |
| Victoria JC | 8 | 6 |
| Yishun Innova JC | 20 | 20 |
What are Polytechnics? An Early Pathway To The Workforce?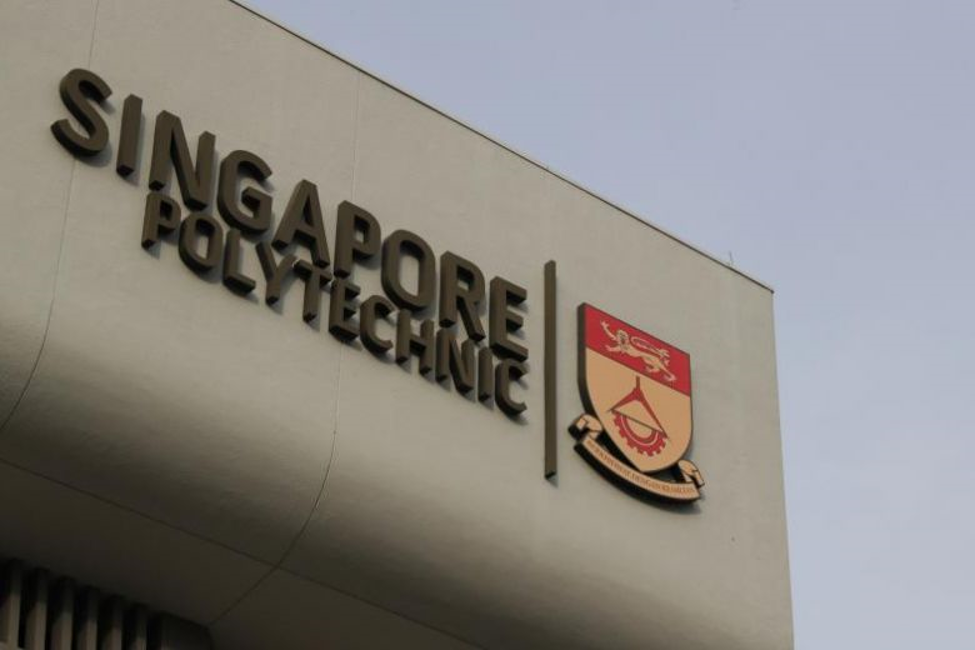 Image Source: The Straits Times
This began in 1954 with the opening of Singapore Polytechnic as an alternative to the junior colleges to provide studies, training in commerce, research, sciences and the arts. Polytechnics offer an industry-oriented curriculum with a focus on industry-specific knowledge whereby students have to select a major and complete the required modules respectively, similarly to universities. At the end of the 3-year course, students obtain a Polytechnic Diploma which is highly recognised within the country.
Don't just choose the nearest Polytechnic, find out which faculties they specialise in!
Singapore Polytechnic – Engineering and Life Sciences
Ngee Ann Polytechnic – Business and Mass Communications
Temasek Polytechnic – Psychology and Aerial Management Services
Republic Polytechnic – Sports Science and Physiology
Nanyang Polytechnic – Nursing and Information Technology (IT).
While these polytechnics are better known for specific fields, they usually offer all kinds of courses available for the student. 
Each course has a different cut-off point from O levels and takes your points from ELB2R2 (English language, best two subjects and two related subjects).
In the past, polytechnics were not seen as a pathway to university. However, recent times have shown that more polytechnic students entering our local universities and it is now a viable path towards further education.
JC or Poly? The Ultimate Decision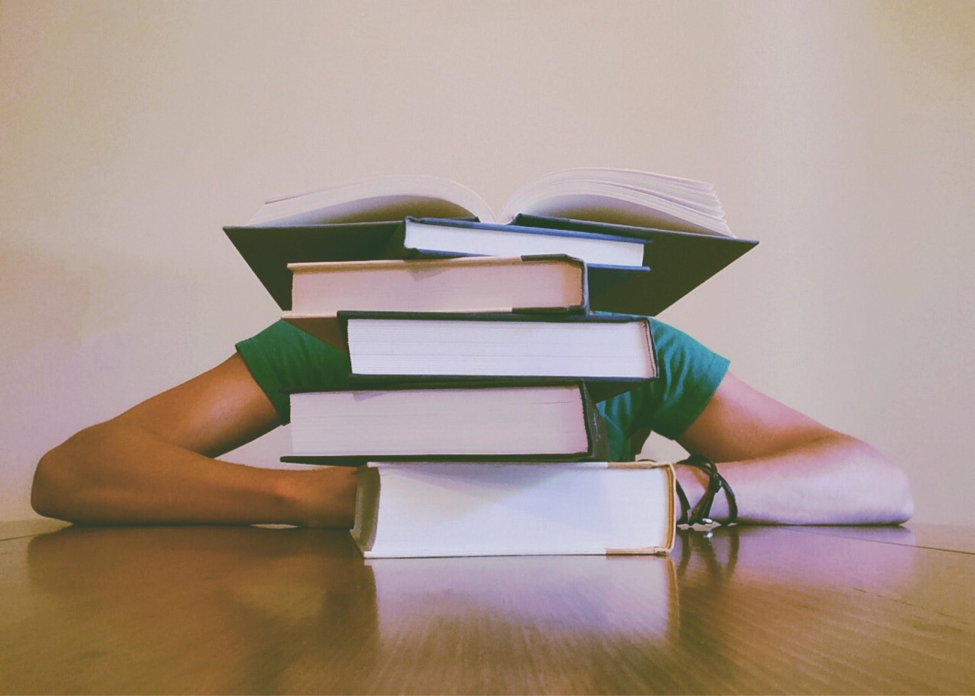 Image Source: Pexels
Academic Curriculum – Study Hard Or Not?
In JC, students are graded at a final examination at the end of the two years, which gives ample time for them to prepare. In contrast, students are graded in polytechnics continuously throughout each semester of the three years. 
The structure of grading in junior colleges tend to be riskier than that of polytechnics. This is because there is only one main examination and poor performance on that day due to various factors (sickness, tiredness, etc.) may play a huge role in determining your future career path. 
However, doing well in Poly requires the student to be consistent and diligent as he or she is graded through many different means including class participation, project works, tests and final examinations.
School Life – Taiwanese School Life Or American High School Vibes?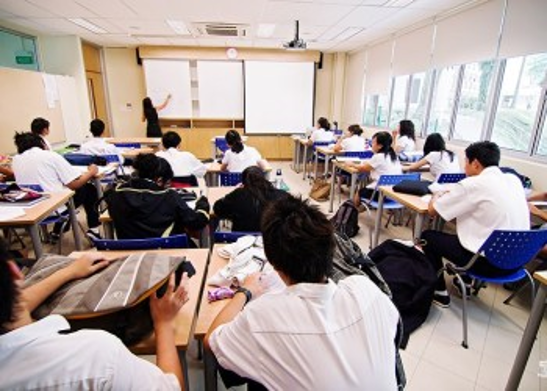 Image Source: Jeraldine P
JC is the same old fixed curriculum whereby students follow a pre-set timetable created by the school. This will feel very similar to secondary school and uniforms are still a thing – which also means that schools have discipline masters to enforce rules upon students and uphold the school's image. Having the typical classroom structure also means that students will see each other every day of the school week and they may become extremely bonded if they can click well with each other.
Poly students will experience a huge jump towards freedom as uniforms are no longer required and they can choose their own timetables. Students in a poly may get to mix around with other students from other faculties if their modules are taught across different schools. Additionally, students in poly generally get to work with many different people due to project work and become more vocal as they engage in in-class participation.
How To Choose? Why I Chose JC Over Poly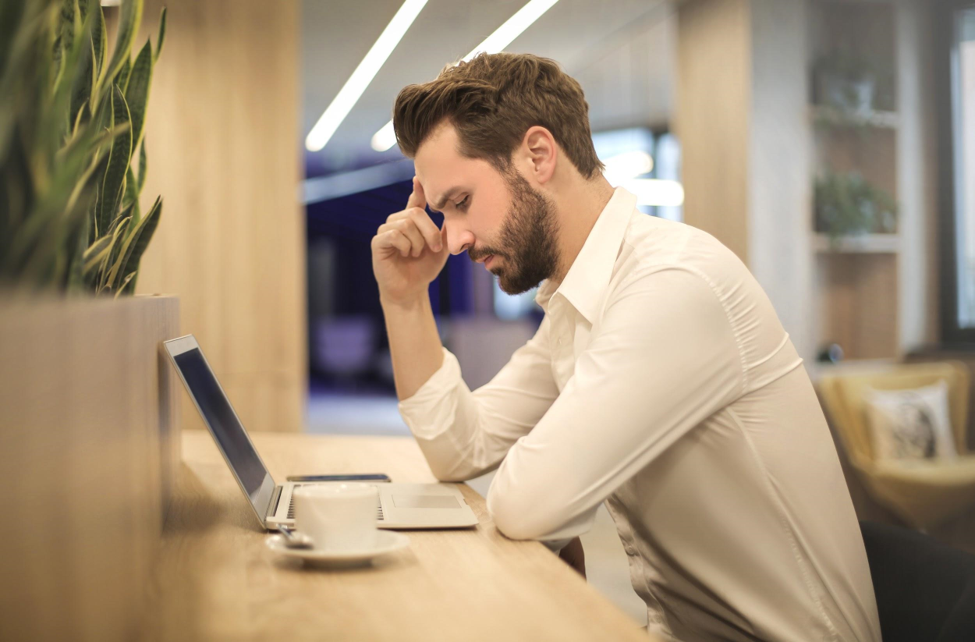 Image Source: Pexels
It depends on the individual's interests. We believe that if a student knows what field he or she wishes to specialise in the future, then polytechnic may offer the exact course in that particular domain. However, many students may not precisely know what they want to do. They may opt to pursue a more all-rounded curriculum offered by junior colleges before making the big decision before university.
Additionally, students who are interested in pursuing a military career as an officer may find entering a junior college to be slightly more advantageous because they are likely to be put within the leadership BMT batch.
Ultimately, these two pathways may converge towards university but note that polytechnic is a 3-year programme while junior college is a 2-year path towards tertiary education. (with some exceptions allowing them to clear modules in universities based on the modules taken in polytechnic)
I had decided on JC because I did not want to make a quick decision on my field of study. Taking the A levels allows me to narrow my interests to 3 or 4 subjects which still gave me a breadth of options when applying for universities.
With this, we believe that you will make the right choice between JC or Poly and we wish you success in your future endeavours!
Related to JC or Poly:
How to Calculate Percentage – With Online Percentage Calculator!