The Indians first came to Singapore during the British colonisation of the island as primarily workers and soldiers. After some time, the diffusion of the Indian culture, influences and food left an impact on the local cuisine. Eventually, the Indians became the country's third-largest ethnic group and assimilated into the broader Southeast Asian culture predominant in the country. While Indian food refers to a wide different variety of food arising from numerous ethnic groups, we refer to Indian food in Singapore as the generic Indian-Muslim food that can be found all over the country.
Little India is one of the hubs for Singaporean Indian food which you should take a look when in the country.
To help you navigate through the plethora of food, HowtoSG has compiled a list of top 5 Indian dishes which you must try in Singapore.
Top 5 picks
Roti Prata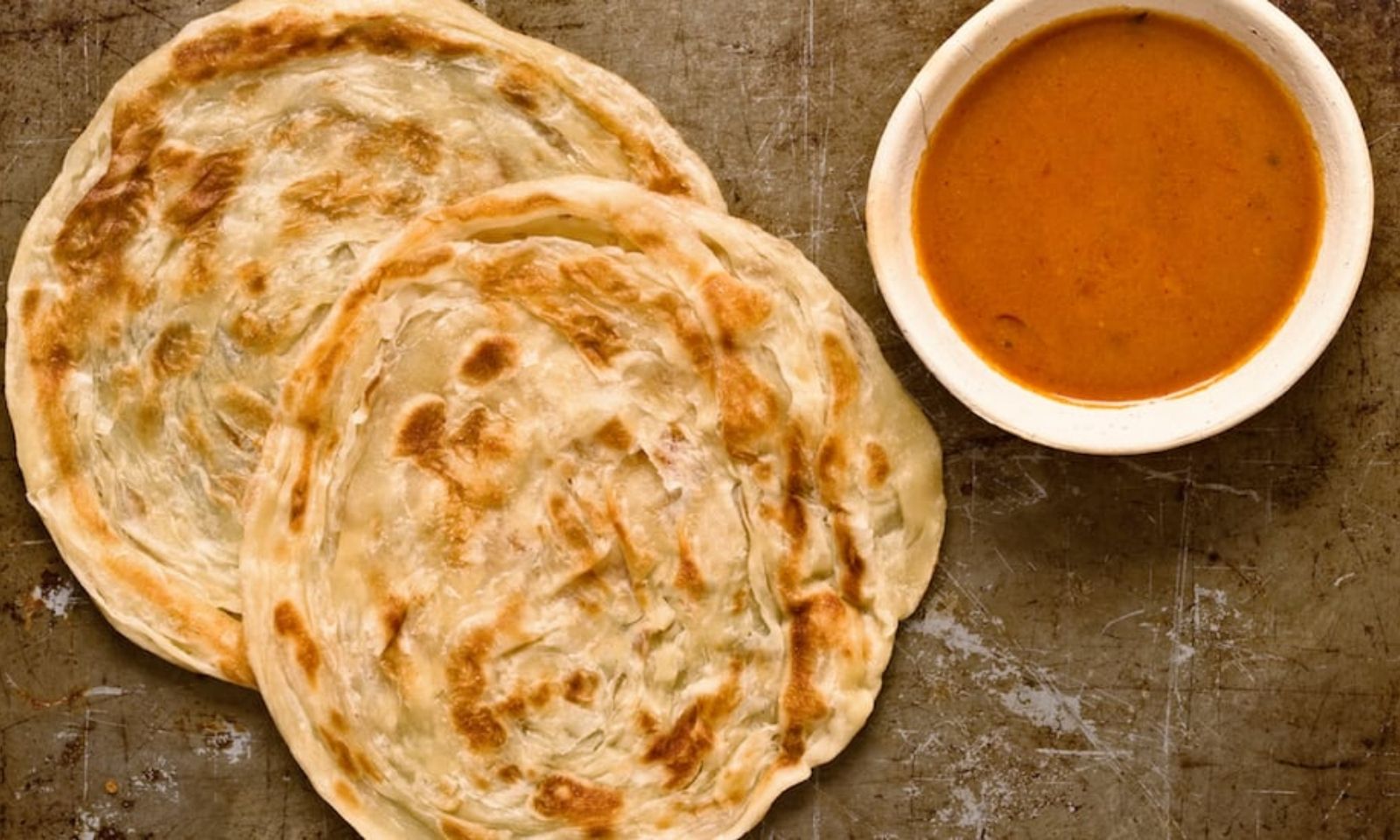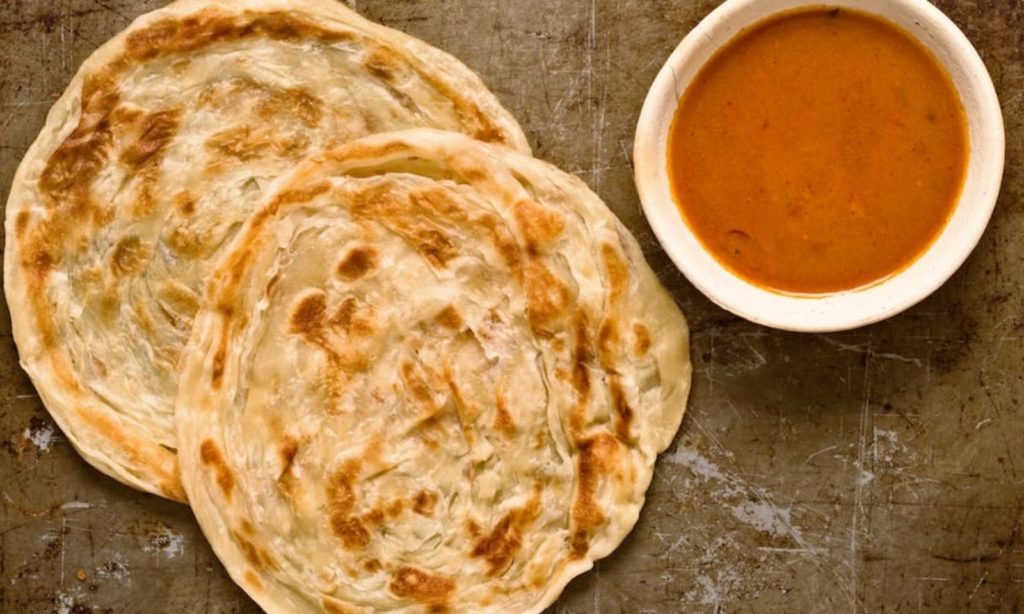 Known as roti canai in Malaysia, roti prata is an Indian-influenced flatbread found in various Southeast Asian countries.
Usually eaten in breakfast and traditionally served with a side of dhal, chicken or fish curries which is used as a dip for the prata.
Kids in Singapore tend to eat it with sugar, especially if they are unable to withstand the heat from the spicy curries.
Modern inventions have seen different variants of the prata by adding various proteins, egg, cheese into the savoury dish.
Alternatively, we can find sweeter versions meant to be eaten like a dessert such as chocolate or banana prata.
Our recommendation:
Mr and Mrs Moghan Super Crispy Roti Prata
Location: 300 Joo Chiat Road, Dunman Food Centre, 427551
Fish Head Curry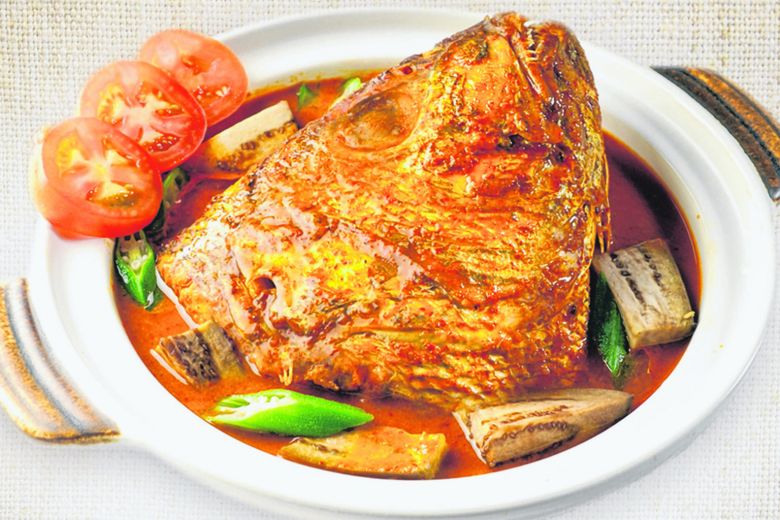 Fish head? With the eyes looking directly into yours? Fret not – Fish head curry is an absolute beauty of a dish which you have to savour when you are in Singapore.
Although this is not a traditional Indian dish, it was created to attract Chinese customers and has become a national dish, iconic to Singapore.
There is an asam variant of the dish which has a sweeter and sourer flavour, similar to asam laksa.
Traditionally, fish head curry comes in a clay pot and is often shared amongst several people and served with rice.
While its not exactly cheap hawker food, it is a dish unique to Singapore and the flavour is guaranteed to be absolutely worth your money, especially if you are sharing with your friends.
Our recommendation:
Yu Cun Fish Head Curry
Location: 147 Upper Paya Lebar Rd, Singapore 534849
Nasi Biryani
The mixed rice dish combines a multitude of various spices including cardamom, cinnamon, nutmeg and even saffron.
Generally, we have the option of selecting chicken, fish or mutton biryani with the mutton variant being more expensive.
The stall vendors may include a piece of papadum (which is a crispy fried flatbread) and achar (pickled vegetables).
Nasi Biryani is believed to have originated from Muslim Indians and remains an icon of Singaporean Indian food.
Our recommendation:
Bismillah Biryani
Location: 48 &, 50 Dunlop St, 209379
Roti John
This is an omelette sandwich treat that comprises a baguette with an egg, minced meat and onion filling served with tomato or chilli sauce.
You get the option of the type of minced meat – beef, mutton or chicken and whether you would like an additional cheese to be melted on top of the roti john.
Our recommendation:
Rosy & Nora
14 Haig Rd, Singapore 430014
Thosai
Also known as Dosa, this is known as the Indian crepe made from a rice batter.
There are many variants of Thosai, similar to prata, with the most popular being Masala Thosai.
The Masala Thosai variant adds in potatoes cooked in mustard seeds, potato leaves and various other spices for a savoury treat guaranteed to keep your tummy filled up.
Thosai is commonly served alongside various sauces such as chutney, sambar or curry.
Our recommendation:
MTR Singapore
Location: 438 Serangoon Rd, Singapore 218133
Don't forget to keep your tummy filled!
Given that the majority of Indians in Singapore are primarily Tamil, we find that many of the Singaporean Indian dishes in the nation to be inspired or derived from South India.
Take the time to explore Tekka food centre, Mustafa and Little India when you are in Singapore. There are countless other delicacies for you to try such as vadai, idly and many more!
We hope that you have a pleasant time in Singapore and do not forget to try these fantastic Indian cuisines when you are in the country!
Related to Indian Food in Singapore: